Mrs. Velamma Lakshmi, or Vela as her loved ones like to call her is a loving and innocent South Indian Aunty. Velamma is enjoying her life as a hot chubby housewife and a milf.
Velamma is a sister comics of the most famous Savita Bhabhi (previously on Kirtu.com). You can find these Indian porn comics series on the website: Veena, Velamma and Velamma Dreams. Episodes can be read in English, Hindi, and Tamil. Don't forget to check all the free episodes.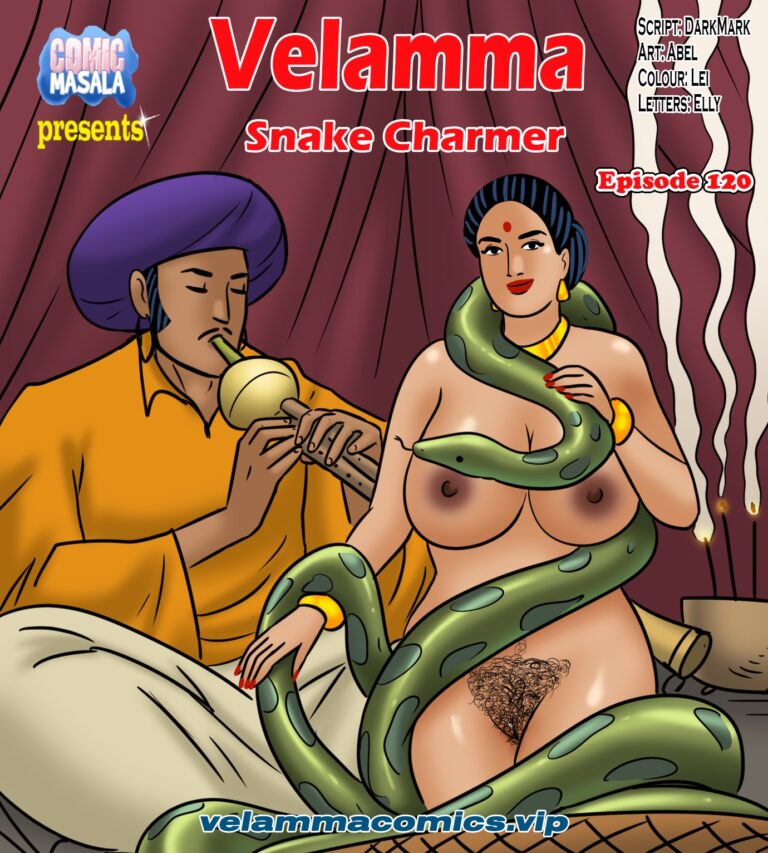 Velamma
Ramesh stumbles upon an old fashioned snake charmer when he's at the bazaar. But when he suggests that Velamma go check out the impressive attraction
Velamma, Velamma Dreams and Veena.